Piano Quartet dazzles in Cologne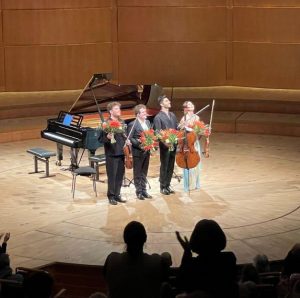 Bravo to Hyeyoon Park, Benjamin Grosvenor and their fellow musicians Kian Soltani and Timothy Ridout on a sensational chamber performance last night at Kölner Philharmonie. These four world-class musicians delivered an exciting programme which included repertoire by Bridge, Schumann and Fauré.
Next, Hyeyoon performs Korngold's Violin Concerto in Mainz, and Benjamin performs Britten's Piano Concerto in Prague.