Benjamin Grosvenor : Discography
PIANO
Liszt

'Liszt' signifies Grosvenor's most substantial solo recording to date, centered around the works of the Romantic piano virtuoso and composer, Franz Liszt. The release marks Benjamin's sixth album on Decca Classics.
DECCA (2021)

Chopin Piano Concertos
Benjamin Grosvenor plays Chopin Piano Concertos with the Royal Scottish National Orchestra conducted by Elim Chan
NB. 21 February 2020 release
DECCA (2020)

Homages
"Homages" explores a number of works in which great composers pay tribute to their predecessors including Mendelssohn, Bach-Busoni, Franck, Chopin and Liszt.
DECCA (2016)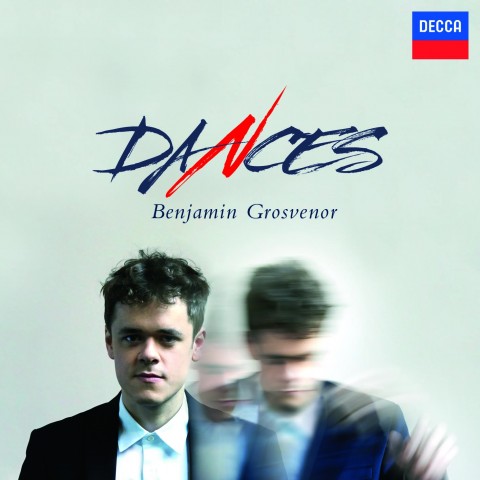 Dances
"Dances", a dazzling display of solo works for piano from Bach to Boogie Woogie; via Chopin, Granados, Albeniz, Scriabin and the Blue Danube.
DECCA (2014)

Rhapsody in Blue
Includes the Saint-Saens Piano Concerto No. 2 in G minor and The Swan (arr. Godowsky), as well as Gershwin's Rhapsody in Blue and the Ravel Piano Concerto in G.  With Benjamin Grosvenor (piano) and the Royal Liverpool Philharmonic Orchestra conducted by James Judd
DECCA (2012)

Chopin, Liszt, Ravel
Includes Chopin Scherzos Nos. 1, 2, 3 and 4, Liszt "En reve, nocturne" and Ravel "Gaspard de la nuit" with Benjamin Grosvenor (piano)
DECCA (2011)

This and That
Includes works by Kapustin, Scarlatti, Albéniz, Chopin, Brahms, J. Strauss and Gershwin/Grainger.  Bowers & Wilkins Society of Sound
B&W (2008)