Julian Bream CBE. RIP.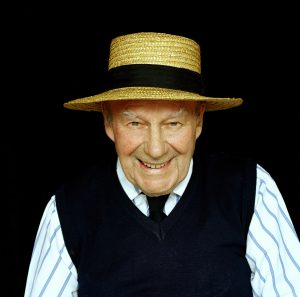 Photo: Eamonn McCabe
We are very sad to report that Julian Bream CBE (b. 1933), English classical guitarist and lutenist, died peacefully at home today, 14 August 2020. Julian had a distinguished and internationally renowned performing career, working with some of the 20th century's most important musicians and composers. His catalogues of recordings for RCA and EMI Classics sit alongside his many BBC radio and TV appearances. His performing life is documented in the DVD 'Julian Bream: My life in Music', a compelling insight into this virtuosic and highly expressive musician during interesting times, and a piece of film of which he was very proud.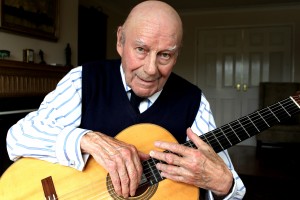 Julian entered the Royal College of Music in 1948, aged fifteen as a pianist and composer. He made his professional debut playing the guitar at the age of thirteen. He reclaimed the lute from historical obscurity in the 1960's forming the Julian Bream Consort. He did more than anyone to place the classical guitar at the forefront of the professional classical music world, commissioning and performing the works of composers including Lennox and Michael Berkeley, Tom Eastwood, Giles Swayne, Alan Rawsthorne, Malcolm Arnold, Richard Rodney Bennett, Benjamin Britten, Leo Brouwer, Peter Racine Fricker, Hans Werner Henze, Humphrey Searle, Toru Takemitsu, Michael Tippett, William Walton and Peter Maxwell Davies. He gave his last recital in 2002.
In 2008 Julian set up the The Julian Bream Trust to provide financial assistance for the less well-off, young and gifted music students and to continue the important work of commissioning new compositions for the guitar, namely Harrison Birtwistle, Leo Brouwer, Julian Anderson, and Olli Mustonen.
Benjamin Britten's 'Nocturnal' is arguably one of the most famous pieces in the classical guitar repertoire and was written with Julian specifically in mind. This set of variations on John Dowland's 'Come, Heavy Sleep' was never more moving than in the hands of this most natural of musicians. A fitting way to remember Julian at this sad time.