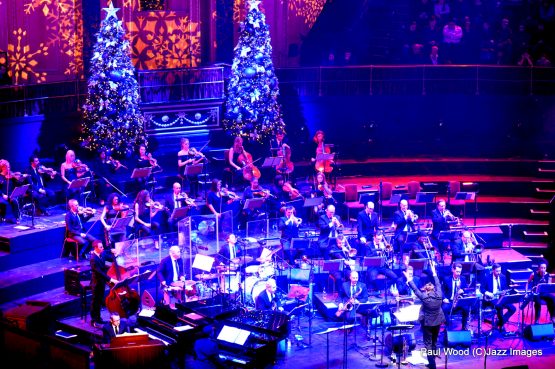 The Guy Barker Big Band with Soloists
Photo: Paul Wood, Jazz Images
About the Project
Guy Barker took his band to Llangollen this summer for their first performance in the festival. The newly-devised programme featured soloists Tommy Blaize (lead singer on Strictly Come Dancing) Clare Teal, Giacomo Smith and Vanessa Haynes and was a huge success.
The programme, which includes "I can't stop loving you", "Careless Love", "Temptation", "Tiger Rag", "Singin in the rain", "Jump Jive and Wail", "I'm gonna lock my heart" and "After Midnight" is now available to all promoters.
Click here to find out more about The Guy Barker Big Band.