50th Birthday album release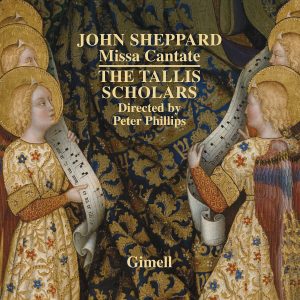 The Tallis Scholars release an album of music by John Sheppard to mark their 50th Birthday.
Peter Phillips comments: The Tallis Scholars' first Sheppard disc, released in 1989, created a new icon of English renaissance polyphony – Media vita. This is our second Sheppard album, featuring such masterpieces as the Missa Cantate, and his only votive antiphon on a festal scale, Gaude virgo Christiphera. These are major works, in a mid-century style which Sheppard fashioned for himself. Since he wrote more than almost any of his contemporaries – and is still relatively under-recorded – there is still a long way to go with him.
REVIEWS
… superbly polished, crystalline perfection – aren't we lucky that the singing is as magical as the music – perfect ensemble, impeccable tuning and a recording that allows everything to gleam and glitter – it's hard to believe the ensemble has been with us for half a century now, the sound is still so fresh and bright and new.
Andrew McGregor, Record Review, BBC Radio Three, October 2023
…absolute unanimity, perfect tuning, impeccable diction, stunning control and a seemingly effortless inevitability about everything they do.
David Fallows, Gramophone, October 2023
Like over-manicured hedges, some choral singing can be too immaculate for its own good. That never happens with Phillips's ensemble, as masterful in their field as they were when the Scholars were founded in 1973.
Geoff Brown, The Times, October 2023