Dego announced as Artist in Focus in Ulster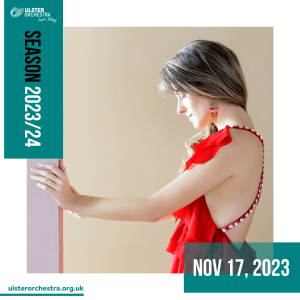 Italian-American violinist Francesca Dego has recently been announced as Artist in Focus with the Ulster Orchestra for the 23/24 season.
Her projects include Brahms' Double Concerto alongside acclaimed cellist Daniel Müller-Schott and the Sibelius Violin Concerto this coming Autumn (16, 17 November). She will also lead chamber projects later in the year – precise details to be announced.
Francesca looks forward to this wonderful collaboration with the musicians and Maestro Daniele Rustioni in his final season as Music Director.