Laura with Aurora at King's Place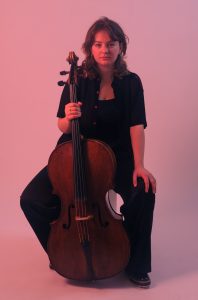 Credit: Venetia Jollands
This Saturday Laura van der Heijden performs alongside the Aurora Orchestra in the second of her three projects as 'Artist in Focus' at King's Place across 2023.
Laura performs CPE Bach's fiery cello concerto, conducted by Nick Collon in a programme that also features Schubert and Ligeti, in the composers anniversary year.
Laura's summer is bursting with more exciting concerto and chamber projects, including in recital at the BBC Proms in Dewsbury with longtime collaborator, pianist Jams Coleman on 6 August.