Christopher Moulds in Munich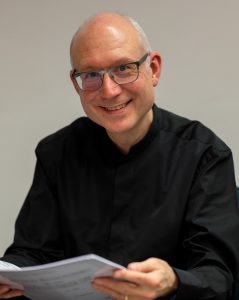 Credit: Carolin Juliane Krüger
Last weekend saw the successful premiere of Christopher Rüping's production of Il ritorno / The Year of Magical Thinking at the Bayerische Staatsoper under the baton of Christopher Moulds, as part of the Staatsoper's Ja, Mai Festival celebrating the synergies between the various disciplines of the arts.
"[T]he Bavarian State Orchestra and the Monteverdi Continuo Ensemble conjured up a sound full of tender feelings in Christopher Moulds' contoured interpretation, with percussive sharpness and rhythmic fury in the emotional struggle."
"Christopher Moulds [produces] a clear, structured baroque sound that is harmonious in every bar; everything sparkles and glitters wonderfully."
Jörn Florian Fuchs, BR Klassik
"Despite the small cast of the Monteverdi Continuo Ensemble and members of the Bavarian State Orchestra, the Cuvilliés Theatre is flooded with sound: The "Ulisse" fits perfectly into the house. Conductor Christopher Moulds shows how many colours and what rich agogic is possible with a small troupe".
"Christopher Moulds elicits a fantastic sound from his fourteen musicians."
Reinhard Brembeck, Süddeutsche Zeitung