FRANCE TOUR: Francesca Dego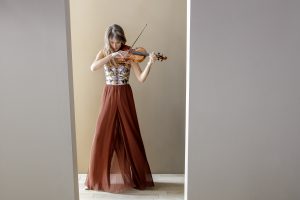 Photo: Davide Cerati
Francesca Dego embarks upon a tour of France this week with Orchestre des Champs Elysées conducted by legendary conductor Philippe Herreweghe, featuring Mendelssohn's Violin Concerto.
Recently returned from her sensational debut with Indianapolis Symphony, next week she travels back to the States for Prokofiev's Second Violin Concerto with National Symphony Orchestra, Washington, conducted by Mo. Urbanski before travelling to Dublin for Mozart's Fifth concerto in the National Concert Hall Dublin, conducted by Jonathon Heyward.
Good luck Francesca!