Alpesh Chauhan at the Hallé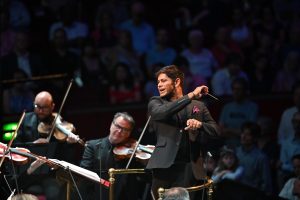 This week sees Alpesh Chauhan's debut performances with the Hallé at Manchester's iconic Bridgewater Hall (25, 26 and 29 January) and Nottingham's Royal Concert Hall (27 January). The programme features the deeply personal Tenth Symphony by Dmitri Shostakovich, a composer for whom Alpesh feels a particular affinity. In the first half, conductor and orchestra are joined by pianist Elisabeth Brauß who is the soloist in Grieg's timeless piano concerto. The programme will be recorded for deferred broadcast on BBC Radio 3 on 8 February.
For further information about the concerts, please click here.
Catch a recording of the first concert on BBC Radio 3 from 8 February here.