Steffens performs Copland and Mahler in a double-role performance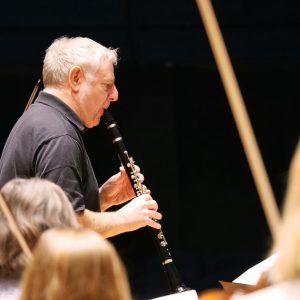 This Friday and Saturday (9 & 10 December) with the Norrköping Symphony Orchestra, Karl-Heinz Steffens picks up his clarinet for Copland's Clarinet Concerto before he draws breath to conduct Mahler 5.
Prior to his conducting career, Steffens was a highly respected solo clarinettist who also held several orchestral positions culminating in the successive posts of Principal Clarinet with the Bavarian Radio and the Berlin Philharmonic Orchestras.
Toi toi toi!