Laura announced as 'Artist in Focus' at Kings Place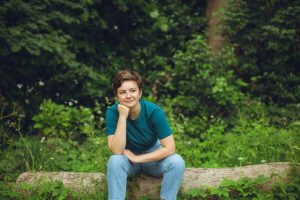 Photo: Olivia da Costa
Kings Place has today announced an exciting new partnership with Laura van der Heijden as their 'Artist in Focus' across 2023.
She will perform in recital with Jåms Colman (20 April), CPE Bach Concerto with the Aurora Orchestra conducted by Nicholas Collon (17 June) and a 'Dulcimer' project on 4 October 2023 where she joins forces with Misha Mullov-Abbado (double bass), Max Baillie (violin) and Marcel Comendant (cimbalom) for a captivating celebration of musical styles – from Baroque to Ravel to contemporary jazz.
Laura was at Kings Place London last Friday performing as both cellist and vocalist in 'Finding my Voice' alongside celebrated tabla player Kuljit Bhambra MBE as part of the celebrated Voices Unwrapped Series.
This announcement also coincides with release last week of Laura's latest recording on CHANDOS of Schubert's String Quintet alongside the Brodsky Quartet.
Read more about the announcement and upcoming concerts here.