Benjamin debuts in Toulouse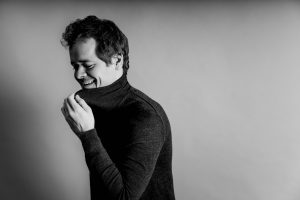 Photo: Andrej Grilc
Benjamin Grosvenor made his long-anticipated debut with Orchestre National du Capitole de Toulouse last weekend to the delight of audiences there. He performed Beethoven's Piano Concerto No. 1 under the baton of Cornelius Meister followed by a thrilling encore of Liszt's Gnomenreigen.
You can watch the performance in full for the next 45 days here.
Benjamin's debut was wonderfully received, including this review:
"[In Beethoven's Concerto No.1 for piano and orchestra] the young and brilliant Benjamin Grosvenor established a fruitful dialogue with the different sections of Orchestre National du Capitole de Toulouse … The transparency of the harmonies, the spirit, the humor that accompanied certain lines resonated like a knowing smile … The phrasing used by the soloist incorporated rare moments of rubato, in a restraint that increased the impact on the listener … This magnificent interpretation triggered a standing ovation from the audience, which obtained from the soloist a highly virtuoso encore, the flamboyant performance of a concert Etude by Franz Liszt."
Next week, Benjamin performs the same concerto a little closer to home with the City of Birmingham Symphony Orchestra.