Steffens' Zemlinsky 150 Festival in Prague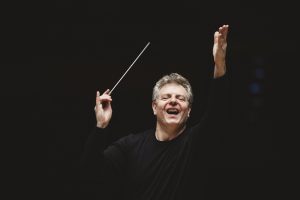 Credit: Susanne Diesner
Karl-Heinz Steffens embarks upon a weekend of performances in Prague to commemorate the 150th anniversary of Alexander Zemlinsky's birth; these concerts form part of the Musica Non Grata series that he has initiated in his post of Music Director at the Prague State Opera.
In addition to well-known works such as the Lyric Symphony, there is a significant world premiere of the opera fragment Malva, specially orchestrated by the musicologist Antony Beaumont.
Steffens launches the weekend by taking up his clarinet for a chamber music concert at the Czech National Museum, in which he is joined by pianist Michal Friedlander and cellist Claudio Bohorquez in a programme of trios by Zemlinsky and Brahms.
Details of all the concerts here