The Tallis Scholars win Gramophone Award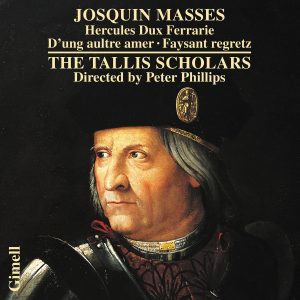 Marking the end of a 34 -year journey, The Tallis Scholars and Peter Phillips receive this year's Early Music Award for their ninth and final volume of Josquin Masses. Beginning in 1987 when their album of the Pange lingua and La sol fa re mi Masses was voted Gramophone's 'Recording of the Year', they are awarded their 5th Gramophone Award. As David Fallows, who has followed the series from the beginning comments, 'it is the perfect conclusion to a long and challenging journey'.
This accolade comes hot on the heels of the 2021 BBC Music Magazine Recording of the Year Award for the same disc.
More information on the awards.