Llewellyn: Beethoven Celtique in Brittany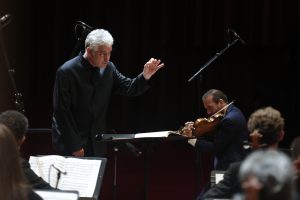 Photo: Laurent Guizard / Orchestre National de Bretagne
Grant Llewellyn, together with his compatriot Bryn Terfel and the Galician multi-instrumentalist Carlos Nunez, opens the season with the Orchestre National de Bretagne this week with a typically enterprising programme entitled Beethoven Celtique.
The movements of Beethoven Symphony no.7 will be interspersed by a number of Beethoven's Irish, Scottish and Welsh songs which have been orchestrated by the composers Pierre Chépélov and Benoît Menut as well as a new commission from Menut, his own homage to Beethoven: Omaggio.
The concerts promise to be truly unique; for more details click HERE.