Krzyzowa Music Festival 2021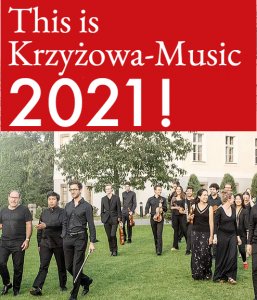 Krzyzowa Music, of which Viviane Hagner is Artistic Director is back in full swing for its seventh season. The musicians are all there busy preparing for concerts which take place from 26th August to 5th September at a range of stunning venues.
JBM artist Olli Mustonen joins the festival as pianist and composer, taking part in performances of his own works; the Piano Quintet and Piano Duo "The Old Church at Petäjävesi".
There will also be a late summer tour with selected musicians from the festival from 7th to 16th September including appearances at Festpiele Mecklenburg-Vorpommern as well as in Berlin and Warsaw.
For more information, visit their website.