Opus Klassik Awards nominations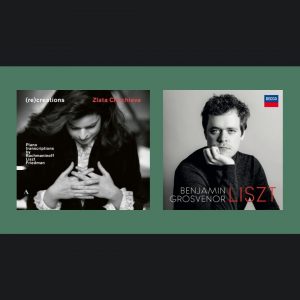 It has been announced that both Benjamin Grosvenor and Zlata Chochieva have been nominated for Opus Klassik awards in the same two categories. Benjamin's nominations are for his highly acclaimed 'Liszt' album, and Zlata has been nominated for her superb performance on her album '(re)creations'.
The categories are "Instrumentalist of the Year", and "Solo Recording – Instrument".
For more information on the awards, click HERE.