Tito Muñoz makes his debut with the Royal Philharmonic Orchestra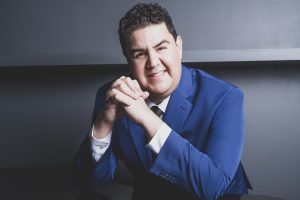 Photo: Dario Acosta
In a triumph of determination over Covid-related hurdles, New York-based conductor Tito Muñoz makes his debut with the RPO at Cadogan Hall in London on 19th May 2021. This will be the orchestra's first concert at the hall after the latest relaxation of restrictions, and promises to be a memorable event for everyone involved.
The programme includes Mendelssohn's Overture to A Midsummer Night's Dream, Beethoven's Piano Concerto No.5 'Emperor' (with Alexandra Dariescu) and Beethoven's Symphony No.4.
Tito is Music Director of the Phoenix Symphony in the United States and recently made his debut with the New York Philharmonic Orchestra, which led to an immediate re-invitation.