Moulds wins Golden Mask
Congratulations to Christopher Moulds who has won the Golden Mask Award for Best Conductor for his performances of Purcell's Dido and Aeneas at the Bolshoi Theatre, Moscow. He conducted several runs of performances, most recently in January earlier this year.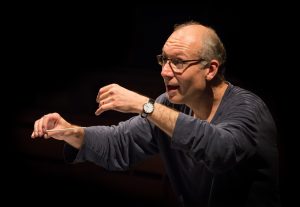 The Golden Mask is a prestigious Russian National Theatre Award established in 1993 for productions in all genres of theatre; this is the second time that Christopher has been associated with the Golden Mask, as he conducted the Bolshoi production of Rodelinda which won the the award for Best Opera Production in 2017.