The Tallis Scholars win the BBC Music Magazine Recording of the Year Award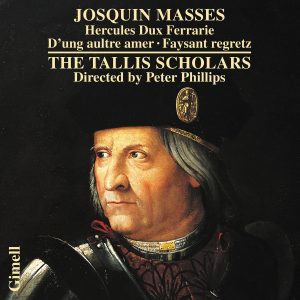 The Tallis Scholars have received the prestigious Recording of the Year award at the BBC Music Magazine Awards for the ninth and final album in their complete series of Josquin's Masses. 34 years ago in 1987, The Tallis Scholars won Recording of the Year at the Gramophone Awards for the very first instalment in this landmark series, in what may be a unique bookending of a series by two of the most coveted awards recognising performance and recording excellence in classical music.
Josquin died in 1521 making this his 500th anniversary year. The Tallis Scholars' Josquin Mass cycle may have spanned the longest period of any project in the history of recorded music, being completed just in time for the composer's anniversary celebrations. Each of the nine albums in the series has been directed by Peter Phillips and produced by Steve Smith for Gimell Records in what must be one of the longest running creative partnerships in the classical music world.
Founder and Director of The Tallis Scholars Peter Phillips comments: "If one wanted an antidote to lockdown with no concerts, this surely is it. To bookend a big project – which has taken 34 years to complete – with two Recordings of the Year, is as heartening as it gets. In that time, like traditional artisans, we have honed our skills, making some of the greatest music ever written household experiences. There is much left to do, which this Award will help to promote, far and wide."
​To buy the CD or Download, listen to samples, view the track-list and read the album notes, click HERE.