Early praise for 'Liszt', Benjamin Grosvenor's new recording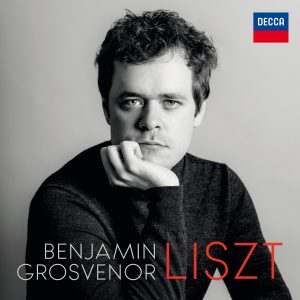 Coinciding with its release on 19 February, Benjamin Grosvenor's new recording for Decca Classics, Liszt, has been selected for Editor's Choice by Gramophone. The reviewer comments "An ideal Liszt Sonata performance requires transcendental virtuosity, prodigious colouristic resources, a sense of drama and narrative flow and a gift for fusing both architecture and passion. Benjamin Grosvenor's interpretation embodies these qualities and then some". Benjamin's performance of the Liszt Sonata was already hailed "spellbinding" in a recent feature interview published by the New York Times.
In addition to Liszt's masterpiece, the Sonata in b minor, the disc also features the composer's three Petrarch Sonnets, Berceuse, transcription of Schubert's Ave Maria, and his fantasy on Bellini's Norma. The recording marks the beginning of Benjamin's renewed exclusive partnership with Decca Classics, which so far has seen acclaimed releases including 2020's Piano Concertos by Frédéric Chopin with the Royal Scottish National Orchestra and Elim Chan, which received a coveted Diapason d'Or de l'Année and the Gramophone Concerto Award.