Tito Muñoz: Orchestre national d'Île-de-France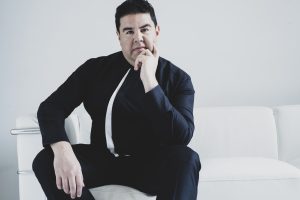 Photo: Dario Acosta
Tito Muñoz begins the year in Europe, conducting concerts with the Orchestre national d'Île-de-France over the coming week. The 'Passions Russes' programme includes Tchaikovsky's Violin Concerto performed by soloist Alena Baeva, along with his 6th Symphony 'Pathétique'.
Muñoz made his debut with the orchestra in the 2019/20 season with a programme which included Beethoven's Violin Concerto and Stravinsky's The Rite of Spring. Further information on the upcoming concerts can be found HERE.
UPDATE: Due to COVID-19 regulations, these live concerts have been cancelled.