Marwood revisits Adès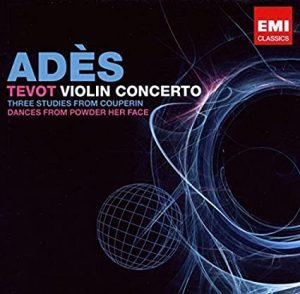 Anthony Marwood returns to Adès' violin concerto "Concentric Paths" in November with performances in Finland and Spain.
In Finland he will appear with the Tapiola Sinfonietta and Ryan Bancroft in the Tapiola Hall at the Espoo Cultural Centre. In Spain, he will appear with the Orquesta Nacional de España, conducted by the composer, for three performances in the Auditorio Nacional de Música in Madrid.
Concentric Paths was premiered by Anthony, with the composer conducting the Chamber Orchestra of Europe, on 4th September 2005 at the Berliner Festspiele. The work was subsequently recorded for EMI Classics: "Written for Anthony Marwood, the capricious outer movements enclose a central chaconne whose lyrically intense solo writing contrasts with the orchestra's volatile textures. Marwood is eloquence itself…" (Gramophone Magazine).
For more information about these performances, please visit HERE for Tapiola Hall and HERE for Auditorio Nacional de Música.