Josquin Mass Cycle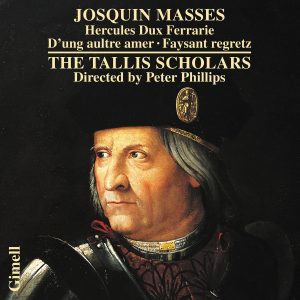 On 30th October 2020 The Tallis Scholars release a new recording of Josquin's Missa Hercules Dux Ferrarie, Missa D'ung aultre amer and Missa Faysant regretz. This album is the final release in the group's project to record all of Josquin's masses before the composer's 500th anniversary in 2021.
Founder and Director Peter Phillips comments: "When we started recording Josquin in 1986 there was no intention to launch a series; but slowly I began to understand that with his eighteen Masses my principle that every album should stand on its own as an eye-catching event would still be respected, simply because Josquin refused to do the same thing twice… it has defined the career of The Tallis Scholars."
The cycle may have spanned the longest period of any project in the history of recorded music, with over 33 years having elapsed between the first album in the series which won the Gramophone Record of the Year Award in 1987 and this final instalment.
To view all the albums in the series, click HERE