Live From London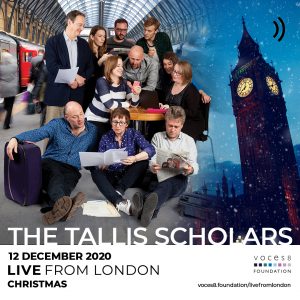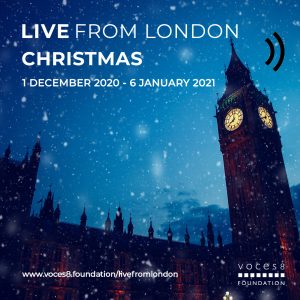 The Tallis Scholars are performing a concert on 12 December as part of 'Live From London – Christmas', the new festive online vocal festival. The festival will broadcast 15 concerts across the festive period in December and January, filmed live from the heart of London and from venues across the world. Audiences will be able to watch live and/or on demand from 2pm EST | 7pm GMT on the date of broadcast until 15 January.
In addition to The Tallis Scholars, award-winning groups featuring in the festival include VOCES8, the Gabrieli Consort & Players, Take 6, I Fagiolini, London Adventist Chorale, ANÚNA, amarcord, The Aeolians, and Apollo5.
The Tallis Scholars will perform a Christmas programme entitled 'Gaudete' including works by Tallis, Arvo Pärt and Victoria. For further information and to buy tickets, click HERE.