Hyeyoon Park opens the Classix Festival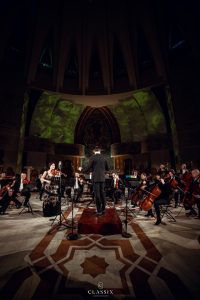 Internationally-acclaimed violinist Hyeyoon Park was the star performer for the opening night of the Classix Festival in Iasí, Romania last night with a sensational performance of Vivaldi's 'Four Seasons'.
In the stunning surroundings of Iasi Cathedral with members of the Chamber Orchestra of the Philharmonic State of Moldova, conducted by Vlad Vizireanu, she drew myriad colours and emotions from this favourite score.
You can watch the stream here: Classix Festival (from 17:50).
As the Festival continues, Hyeyoon gives masterclasses and also performs in Brahms Piano Quartet no. 1 with other celebrated musicians later in the week.
Brava Hyeyoon!