Out now: Christian Kluxen conducts The Sound of the Arctic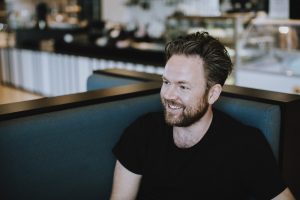 Photo: Marthe Mølstre
Christian Kluxen's latest album, The Sound of the Arctic (Lyden av Arktis): La Terra Meravigliosa, released today on the 2L label, is a musical expedition into Norway's Arctic regions. The new work by composer Lasse Thoresen was commissioned and is performed here by the Arctic Philharmonic, the world's northernmost professional orchestra, and it is scored for symphony orchestra, string orchestra, and sinfonietta in six movements plus a coda.
Christian writes about the work: "As soon as I opened the score of The Sound of the Arctic I realised this was a unique work. Its structural breadth extends far beyond the conventional definition of symphonic music, while at the same time containing enough substance to render every minute important and significant."
For further information on the album, including the full booklet, please click here.