Grant Llewellyn doubly honoured with prizes from the Syndicat Français de la Critique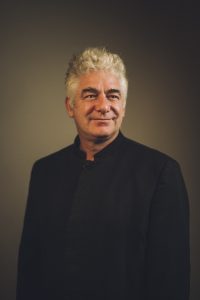 Credit: Stéphane Lavoué
Many congratulations to Grant Llewellyn and all the team at the Opéra de Rennes on receiving the Claude Rostand prize from the Syndicat Français de la Critique for best opera outside of Paris (meilleur spectacle lyrique en régions); this was awarded for Mathieu Bauer's production of Stravinsky's The Rake's Progress in March this year.
Furthermore, the Best Initiative for Musical Development and Outreach has been awarded to L'Orchestre National de Bretagne's Projet Ponant, a maritime project which draws inspiration from the ocean and is preoccupied with questions and issues pertaining to the conservation of the sea.
Warm congratulations to Grant Llewellyn and all his colleagues for both these awards!