Out now: Olli Mustonen's Rautavaara and Martinů: Piano Concertos No. 3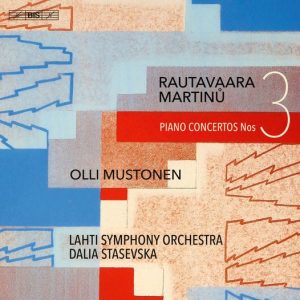 Today sees the release of the third Piano Concertos of Rautavaara and Martinů on BIS records, featuring Olli Mustonen with the Lahti Symphony Orchestra under the baton of Dalia Stasevska.
Having recorded both concertos in January 2022, they performed the Rautavaara concerto in February 2023 in Lahti.
Now available to buy and stream.
https://bis.se/performers/mustonen-olli/rautavaara-martin-piano-concertos-no-3